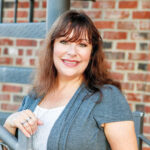 By Melissa Forte-Litscher, Realtor
When most of us look at buying a piece of property, whether for investment or for a home to live in, we consider many personal issues, location, cost, size and type of place to meet our personal needs. We think of the things within our control, but there are also outside factors that impact the real estate market. Some things to consider are the economy, the government, population changes and interest rates.
First off, our national economy is a major factor. When inflation increases, the general economy slows and real estate typically follows suit. This is true as an overall view. But, like everything in real estate, what matters most is our local atmosphere. For instance, the Shoal River Ranch Business Park in Crestview recently announced that its first manufacturing facility is in development bringing 350 new high-paying jobs directly to the area and indirectly over 100 others, according to Jennifer Conoley, President & CEO of Florida's Great Northwest. This means more homes will be needed all over our county either for purchase or as rentals.
The government also has a major impact on home availability and pricing. For example, during the housing crisis of 2008 –2010, there was a federal tax credit for first time home buyers which produced an increase of home purchases. In our area, we have multiple armed forces bases that have a direct impact on our real estate market. The summer PCS season is when we typically see a lot of home sales and purchases as our military members and their families transition in and out of the area. This year, because of a temporary pause in non-essential orders due to budget changes, our rental and sales markets have seen a slowdown. Since this is supposed to change with the new fiscal year in October, we are looking forward to a more active than usual fall market.
Additionally, major changes in the age and income of an area's population can affect the real estate market, such as when the baby boomers started retiring. Many were downsizing, purchasing second homes or investment properties. Conversely, when the millennials started getting into the workforce, many couldn't afford to get out on their own. So, their parents held onto their bigger homes to help them. As this larger demographic has now started to purchase, there is an even greater need for housing, and we have felt this housing crunch locally. Starter homes in our area are difficult to find as prices have gone up significantly over the past few years. When the prices went up, many investors sold off their rental inventory; this forced many renters to move, creating a challenging shortage in that market as well.
The largest impact on the local and national real estate market came as interest rates nearly doubled last year. The artificially low interest rates we had during 2020 through early 2022 were created to help the economy during the COVID emergency but were not sustainable. These low rates contributed to increased buyer demand and prices rapidly increased. Many buyers missed out on purchasing a home due to the competitive atmosphere of multiple offers and sales above asking price. The current environment of rates from 5-7% is more sustainable, and we have a more balanced buyer/seller negotiation process. Locally we are seeing homes on the market longer, some price adjustments and more seller contributions to closing or interest rate buydowns.
Many things affect the real estate market. Working with a trusted real estate professional, one who is knowledgeable and in touch with the local landscape, will make it easier to decide when it is a good time for you to make such an important purchase. If you need someone to help you navigate the process, contact me—I'm at your service. Call 850-496-7444.