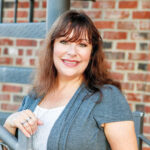 By Melissa Forte-Litscher
Many people in our area choose to be renters, because it just isn't time for them to purchase their own home. When renting a home, it is important to be a good tenant and develop a good relationship with the landlord or manager. Finding a good tenant is critical for landlords and property managers as they are trusting the care of a property to someone else. A good tenant is someone who pays rent on time, takes care of the property, follows the rules and maintains good communication with the landlord.
One of the most important qualities landlords look for in a good tenant is financial stability. They want tenants who have a stable source of income and can afford to pay rent on time. Most landlords ask for proof of income or employment, and many run a credit and background check before leasing the property. This ensures that the tenant is financially sound, can pay the rent regularly, has good financial history and no previous bankruptcies, evictions or late payments.
Another quality that landlords look for is responsibility. They want tenants who take care of the property and keep it clean and tidy. Managers look for tenants who follow the rules of the lease agreement and follow any association rules that may apply. The terms of the lease must be adhered to, such as paying rent on time, following pet and visitor policies, and not damaging or subleasing the property to someone else. A tenant who fails to comply with these terms is more likely to face legal action, such as eviction, and no one wants that.
Good communication is also an essential quality that landlords look for in tenants; those who are easy to communicate with and respond promptly to messages or calls. Following the expected method of communication such as text, emails or tenant portal helps the landlord address maintenance issues, inspections or needed repairs in a timely manner. Having renters who are responsive and cooperative means the landlord can resolve any disputes or problems quickly and efficiently.
If a tenant has a good rental history, this makes them more appealing to a landlord. A previous landlord can provide a valuable reference that helps the new one make a more informed decision. If this is the tenant's first rental, additional references or a cosigner may be necessary to get into the first lease. Once good rental history is created, it can be used for future rental properties and be helpful when it comes time to purchase a home.
As a property manager myself, I can say that qualities such as financial stability, responsibility, good communication and a good rental history are important when looking at a prospective tenant. The main goals are to ensure that the property is in good hands and create a good working relationship. Maintaining these qualities will help most tenants find a decent rental property and have a hassle-free rental experience. If you are looking for a place to rent or purchase, I am at your service.