Welcome to a brand-new year in the Okaloosa County School District! I cannot begin my thoughts and hopes for this year without thanking our students, parents and staff for an outstanding 2022-2023 school year. In a year that brought new, more rigorous statewide assessments in English Language Arts (ELA) and Mathematics to Florida, Okaloosa students once again outperformed almost every other school district in the state in their proficiency rankings. A combined analysis of all test results recently released by the Florida Department of Education shows Okaloosa ranks 5th among 67 Florida school districts.
These results continue the improvement in recent years from 8th and 7th in 2021 and 2022, respectively, proving yet again the OCSD family can pull together to increase academic excellence.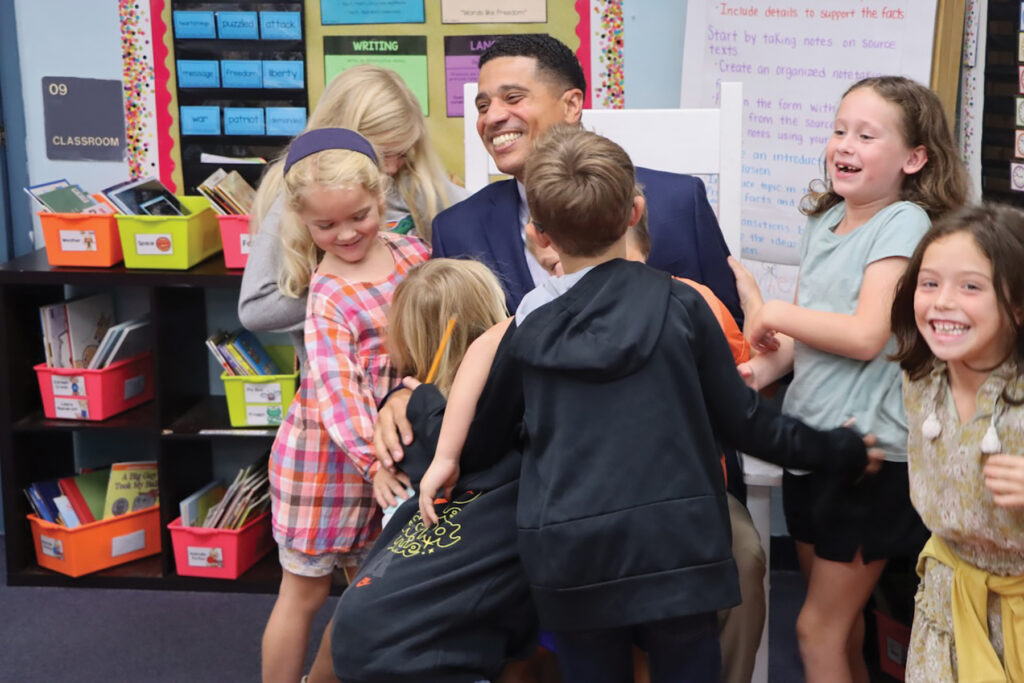 Safety has been a top priority of mine since becoming Superintendent. One of the most critical layers of school safety is our partnership with our School Resource Officer program, which the Okaloosa County Sheriff's Office provides in collaboration with district personnel. All procedures and protocols are continuously reviewed to ensure students are safe. I'm always mindful of and thankful for your support of the half-cent sales tax that provided much-needed support for safety projects and continues to fund building improvements and projects in each of our schools.
While students were out for the summer, our administrators and staff were busy 'huddling' in preparation for the new school year. We spent much of our time planning and working to improve in areas where we are not as strong as we can be while also fine-tuning the practices that have allowed us to become one of the highest-performing districts in Florida! We've updated our 'playbook' that outlines a student-centered approach to academic excellence and continuous learning for students using researched-based best practices. I'm thankful for everyone who spent the summer diving into data, reviewing policies and procedures, and planning for a great start to what I know will be a fantastic year for our students!
Former record-setting Duke University basketball coach Mike Krzyzewski (Coach K) says, "Effective teamwork begins and ends with communication." We will continue to utilize multiple means of communication to keep all stakeholders up- to-date on what's happening in Okaloosa. It's a winning strategy. Expect great things because we're planning and preparing for great things, and communication with all stakeholders is a big part of the game plan.
We are all excited to kick off the new year, and I have high expectations for what we can accomplish together. Being your Superintendent is more than a job for me; it's a calling. I'm thankful for your trust and support in educating those you hold near and dear, and I approach this position with all the enthusiasm and attention to detail such an important task demands. Our teachers, ED support professionals, school administrators, and district staff are excited to have our students return to the classrooms, and I encourage all parents to be involved in supporting their child's school in whatever way they can.
The future is bright for the Next Generation of Okaloosa County students!! See you soon, and welcome back!!