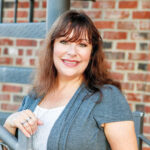 By Melissa Forte-Litscher
Home renovation is a complex process, so considering things like how long you plan to stay in your home, your budget and the priority of your projects is important. Some upgrades improve the value for resale and give a greater return on investment, whereas others are more about improving your quality of life. Beyond basic repainting, planning a renovation project big or small requires some careful thought.
First off, if you plan to stay in your home longer than three to five years, put a greater weight on projects that are about improving the day-to-day living experiences of you and your family. Tired of emptying plastic ice trays, tapping on the stove display screen to see the temperature reading or looking at that same old laminate countertop? A kitchen remodel may be the quality-of-life project that makes your heart sing and takes some stress out of your everyday life.
Having trouble getting in and out of the tub, getting down to the throne or maybe missing a soak after a long day? Look into bathroom upgrades like shower, toilet and/or tub changes. Sometimes changes in work style, family situations or health conditions require additional space or room for special equipment, which makes these projects vital for life improvement. Alternatively, recent studies by Zonda show improvements such as a new HVAC, garage and front door replacements, and changing home siding, report at least 100% return on investment. Also, improving landscape and curb appeal increase perceived value to buyers, making these projects worth considering if you are planning on selling in the near future.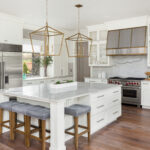 Secondly, unlike the HGTV "professional amateurs" who seem to achieve amazing results on a shoestring budget, most of us need a better plan. When budgeting for a home remodel project, get multiple bids and estimates from local professionals who are licensed and insured. Ask them for a written estimate with specific work and supplies needed. When planning your project and discussing plans with them, be open to their suggestions for minor changes to your ideas. They know the local codes as well as the issues that commonly arise during remodels of houses of similar age and location. Find quality workmen by asking for recommendations from friends, neighbors and your favorite real estate professionals. Local supply places are another good source for names of contractors who are currently purchasing plumbing, electrical or building supplies, as they are familiar faces to the staff who will know the reputation of the work they perform. Once you have the cost estimates, add about ten percent to cover unexpected expenses from unforeseen issues that may arise, this will help set your budget. Funding for home projects depending on size and scope, can come from savings, home equity, credit cards or personal loans. You will need to decide for yourself which options suit the situation.
After you get your financing decided, place your projects in order of priority. Then you can begin setting the schedule with the contractors and preparing your space for the changes. Living through a remodel or renovation can be stressful, so make sure you choose the ones you can live with and try to keep the goal in mind.
Some things to avoid when planning your renovation:
Don't underestimate the cost, many great projects have ended up incomplete or breaking the budget. Also, avoid being too trendy, you don't want your remodel to be out of date before it's completed. Take what's popular in magazines and home shows, then blend those elements to fit your style and taste. Lastly, don't overdo it! View recent listings for cues on which upgrades other homes in your area have. If they have a chef's kitchen or in-home theater, and that's your dream, then go for it! If the upgrades in your neighbor's homes are more modest, perhaps adjustments to your project might be in order. Unique and one-of-a-kind designs, while interesting features, often don't sell quickly or for the best price. Plan well, avoid pitfalls and when you get ready to sell your home with those perfect improvements, call me at 850-496-7444. I'm at your service!